Well, I'm back from the fourth-season elk hunt in Colorado. What a great trip!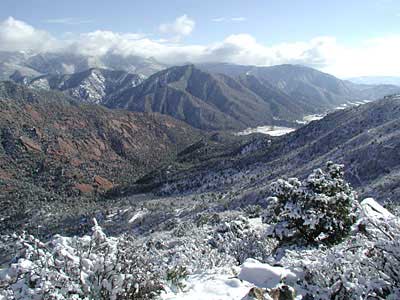 We thought the weather would have made for a fantastic season but the number of empty tags at the end of the hunt told a different story. We had snow for tracking and cold temperatures, we hunted everyday (somedays from 5 a.m. to 5 p.m.), and we walked miles through snow which sometimes was over our knees. We spent lots of time on stands, still-hunting and glassing.
Morning temperatures were as low as 4.7 degrees, with most days not rising above freezing. During the one and a half days of pre-season scouting we saw plenty of cows and some nice bulls. Once opening day arrived (November 11th) things changed. One of the members of our eight-man hunting party took a nice bull on opening morning and that is where it stopped. The remaining seven hunters returned home with empty tags (including me).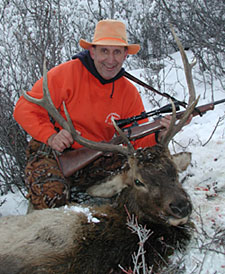 While there is always some disappointment in not filling your game tag, we all bagged our share of hunting memories and laughter. Colorado provided some beautiful winter scenery and helped us all lose an inch or two from around the waist as we hiked the mountains up to 10,000 feet in elevation.
Our high hopes and expectations on the 18-hour drive from California to Colorado was changed on the return trip to more solemn pondering of what we should have done differently — everything from tactics to locations. But in the end a small smile came across our faces as we separated the packages of elk meat between our ice chests after unloading the trucks at the end of the drive. We had not been skunked entirely and all repeated the saying, "That's why they call it hunting."
Maybe next time, maybe next time!