On Saturday, January 19, 2002 at 2 p.m., Jerry Springer, editor of WesternHunter.com will be giving a seminar at the Sacramento ISE show in the Adventure Theater of Building C at Cal Expo. Readers are invited to stop by and say hello.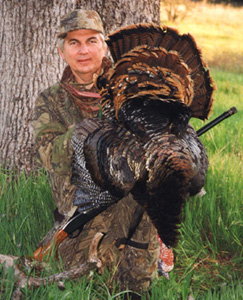 Hunting Opportunities in California and the Western States
Want to hunt all-year round? Come to California! That's right. California offers hunting opportunities throughout the year, says western hunting expert Jerry Springer, editor/publisher of the WesternHunter.com. Springer will detail hunting opportunities up and down California, as well as in the surrounding Western states.
Also:
• Learn about the second-most-popular big-game animal in California: wild hogs
• Find out the latest about hunting deer in the Golden State, and how you can be guaranteed to hunt any zone in the state
• Learn which California game bird is growing in numbers
• Hear why now is one of the best times ever to take your son or daughter hunting
• Learn about public-land hunting, guides and clubs and what you should know about each
Check out how you can make 2002 your year of great hunting memories.
Jerry Springer is currently the editor/publisher of WesternHunter.com, a free, Internet-based hunting information service. Springer is the former editor/publisher of California Hunter Magazine.