If you hunt Idaho, turning in your Harvest Report on time could win you an elk hunt.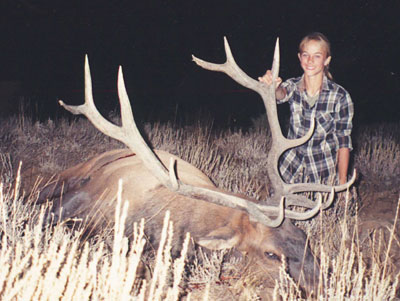 Brooke Olson, 13, who lives in Meridian, Idaho, took a big bull elk this year in Owyhee County. The Owyhee hunt is extremely hard to draw into, but Brooke got in with a supertag she won for turning last year's harvest report in on time.
Ten supertags are drawn each year from the list of hunters who turn in the report on time. Winners choose whether they want deer, elk or antelope and then can hunt in any open season for that species until they harvest.