What do you want for Christmas? Give me some ideas of what you would like?

You are probably already getting these questions from your wife/husband, kids or mother/mother-inlaw as it's already that time of year again. If you're like me, you might feel a little guilty putting a new Chevy Silverado on the list, but you should give your loved ones ideas that fit every gift-givers' pocketbook.

Here are items that will help make your Christmas stocking look pretty good come Christmas morning.

Stocking Stuffers/Gifts
Your list can begin with a couple of items from Birchwood Casey. First, the SHEATH Take-Along Anti-Rust Gun Cloths. These packets are very small and easy to carry or store in your hunting bag. Using one of these cloths, you can quickly wipe down your rifle or shotgun when it gets wet from rain or sweaty fingers, and these cloths are great because they're disposable.
Next, a package of Shoot•N•C targets is very nice to receive. The targets make it easy to see where your shots hit because a thin, dark coating on the target breaks away from the area that has been hit, exposing an easy-to-see florescent spot.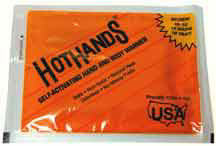 The next item is inexpensive and so much better than what I had to use as a kid 40 years ago. To keep my hands warm on cold mornings then, I had to fuel and light a handwarmer that only lasted a couple of hours. Now I carry small packages of HotHands by HeatMax. HotHands are self-activating handwarmers. Simply open the package to start the heating process, slip one in each glove and you have warm hands for up to 10 hours. They even have Toasti-Toes packets that you can put under your toes inside your boots for those really cold conditions. I put these to the test in 4-degree weather in Colorado a couple of years ago — and I still have my toes!
For duck or turkey hunters, finding a box of Remington's HEVI-SHOT in your stocking is just the ticket to improving your chances of putting a bird in the oven.
If you are a bowhunter, make sure to ask for at least a box or two of New Archery Products ThunderHead PRO Series broadheads. These are a step up in quality and using these broadheads this past archery season, I found they were excellent in their ability to stay intact after being shot — no matter what they hit.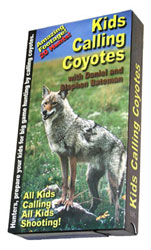 This year you can put a video tape on your list that is not only entertaining but will also get you excited about hunting coyotes, it's Kids Calling Coyotes. This is the best hunting video I watched all year. Cost is $19.95, plus $4.50 shipping. You can get the video by sending a check to S & D Outdoors; Dept. WHC; P.O. Box 704; Glide, OR 97443.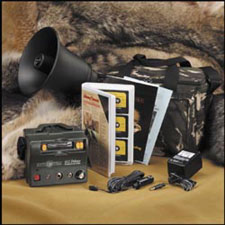 After watching the video, you'll be hot to go on a coyote hunt, so pick up a Johnny Stewart 612 Wildlife Caller with that money you receive at Christmas. A large selection of tapes is available for this unit.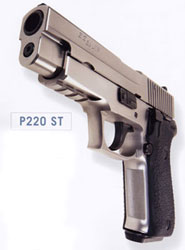 With even more restrictive California gun laws going into effect on January 1, 2003, you might want to make known your wish for a new handgun. A top-of-the-line model is the SIGARMS P220 ST. This semiautomatic pistol comes in .45 ACP and has the latest safety features. If the .45 is a little too much power for you, try the SIGARMS P226 in the .40 S&W. Add the extra .357 SIG barrel and you will have two pistols in one. These are great handguns and are both on my Christmas list.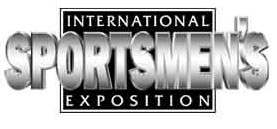 Finally, as a little Christmas gift for you from WesternHunter.com, come visit our web site during the next couple of months and enter your name in the drawing for pairs of free tickets to the International Sportsmen's Expositions coming to California, Colorado, Arizona, and Utah. We will be giving away tickets every week.
Good Hunting and Have a Great Christmas!
Jerry Springer
Editor
WesternHunter.com
Jerry@WesternHunter.com