For WesternHunter.com Members Only


Do you love to hunt quail?

If your answer is yes, WesternHunter.com has found a very limited but fantastic quail hunting opportunity for our members who act fast.

Only four hunt dates will be available this quail season on a fantastic quail property near Angels Camp, California. Jerry Springer, WesternHunter.com editor, has personally walked this property and can attest to the large quail population and great shooting conditions provided by the numerous brush piles.

These hunts are available only in combination with the rental of the original family home built in the early 1900s on the nearby GreenStone Ranch. This home is situated on a grassy knoll under a canopy of oak trees.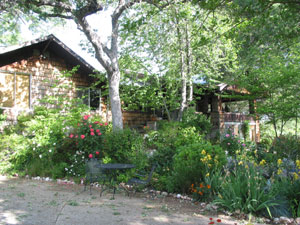 This Bed & Hunt arrangement is for a two-night stay for up to six people, with two days of quail hunting for two hunters. The quail limit for both shooters on a two-day hunt is 30 birds. A third hunter can be added if they are a junior hunter. This additional junior can add 10 birds to the bag limit of 30, for a total of 40 birds.
This is also an opportunity to include your family on the trip as the family home, which you will have to yourself, has separate bedrooms and modern baths. It also has a very large veranda where you and your family can lounge as you retell your day's hunt.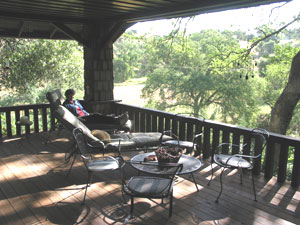 Your family can tour Angels Camp or the nearby town of Murphys while you are hunting or you can make it a family affair after your hunt. Choose to stay at the ranch and cook, or visit one of local restaurants/wineries.

If you bring your family, this gives you an opportunity to combine a hunt and a family getaway all in one. This just might be the easiest hunt — no, let's say getaway — you have ever talked your wife/husband into.

Cost of the two-night, two-day stay including the two hunt days is $800 on the weekend or as a special for WesternHunter.com members, $600 during the week.

Here is a potential bonus… Though the numbers/chances will probably be low, there is an additional opportunity — depending on the date of your stay — to combine quail and dove hunting during the dove season (November 13-December 27). If you see them, take 'em.

Quail season starts October 16th and runs through January. For information, or to quickly book your hunt before they're gone, contact Tom Tryon at (209) 736-4845. Make sure to tell Tom you are a WesternHunter.com member.